Dispositif sanitaire exposition
The organiser of "Antoine de Saint Exupéry. Un Petit Prince parmi les Hommes", and La Sucrière have put in place the appropriate measures and arrangements to deal with the specific conditions arising from the health crisis linked to COVID-19:
Mask strongly recommended from 6 years old and mandatory from 11 years old
Mandatory hand disinfection on arrival at the site
Keeping a safe distance from other visitors
Our audio guides are deactivated between each user and hydroalcoholic gel stations are available throughout the exhibition.
Please respect your booking schedule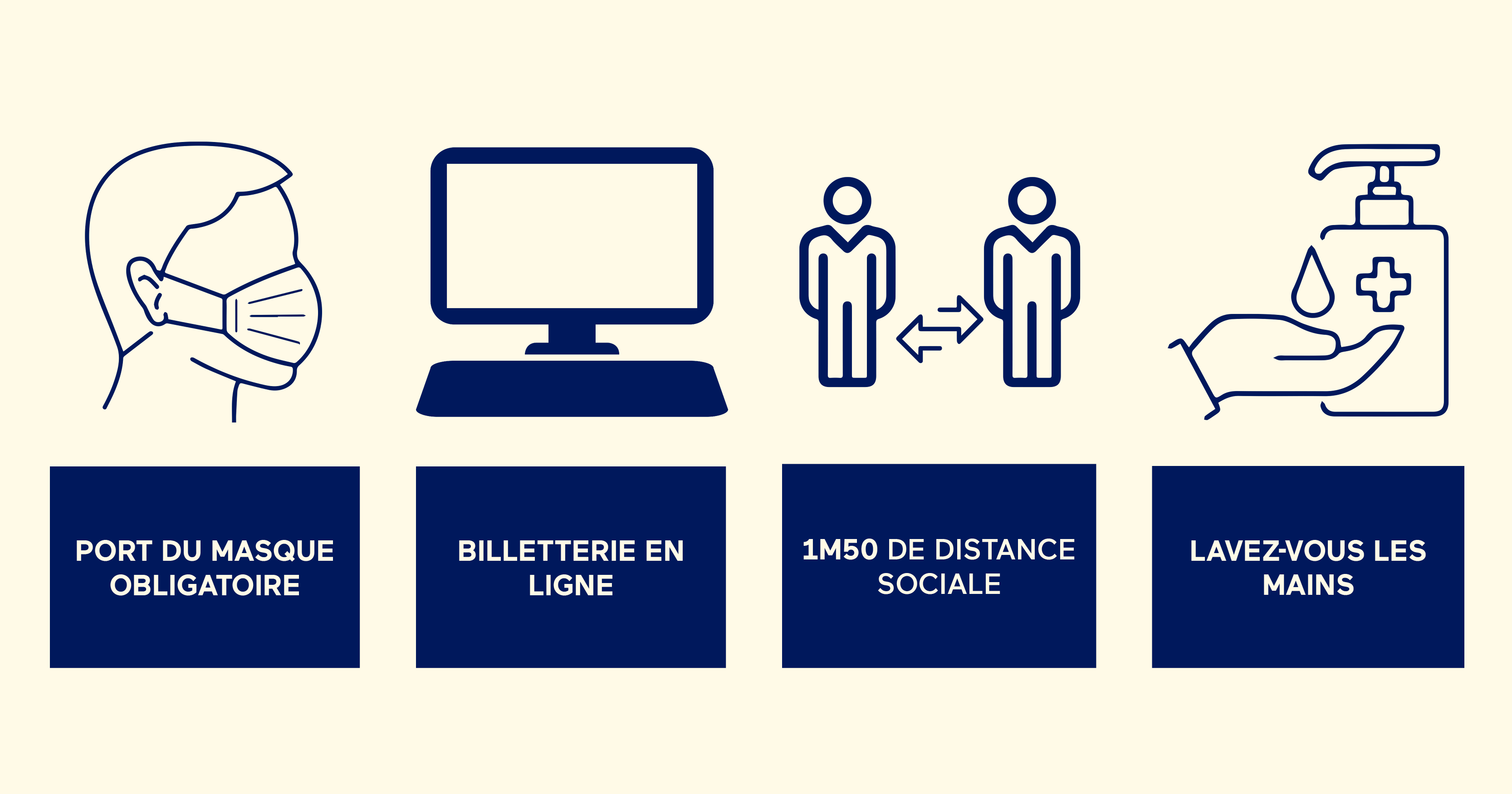 🎫 Si vous aviez déjà vos tickets pour cette période de fermeture, nous vous invitons à reprogrammer votre visite à l'exposition dès que la situation sanitaire le permettra. Vos tickets pourront en effet être utilisés à une date ultérieure sur présentation de ceux-ci lors de votre venue à l'exposition après avoir communiqué votre nouveau créneau horaire par mail à info@expo-saintexupery.com. 
Ces informations sont susceptibles d'être mises à jour en fonction de l'évolution de la situation. Nous vous invitons à consulter régulièrement nos sites internet www.expo-saintexupery.com / www.lasucriere.com pour vous tenir au courant. 
Prenez soin de vous et des autres. 
"Dans la vie il n'y a pas de solutions ; il y a des forces en marche : il faut les créer et les solutions suivent" .
 –    Antoine de Saint Exupéry